SCRIPT Project Advances New Organic Certification Options for Thai Operators in Non-Food Sector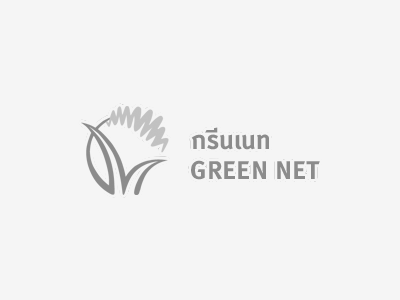 At the final seminar conducted on June 11th 2013 for this 30 month project, several achievements of the project were presented, including the successful certifications of 3 Thai producers for GOTS (Global Organic Textile Standard) for their organic silk products and 5 Thai operators have passed the Natrue standard for natural and organic cosmetic products for their new organic product lines. In addition this EU funded project, which was a cooperation between Bioagrico-op, the Thai-Italian Chamber of Commerce, and the Franco-Thai Chamber of Commerce developed 2 new standards with the assistance of Bioagricert, i.e. the "Natural Color with organic fibre" and the "Thai Organic Spa." A number of operators were successful at meeting these new standards as well.
        The project's key objective was to "Increase Thai Trade potential through the correct implementation of self control and third party certification procedures inspired by EU approach" As can be seen, the project worked with a couple sectors where Thailand has a leading reputation, namely silk and spa products, and worked with operators to see if they could meet the leading organic standards in these areas. Hearing from the organizers of the project and operators involved, the GOTS standard is developed based upon the conditions of factory textile operations and thus does not fit well the conditions of very small-scale groups of women who do silk-raising, natural dyeing and weaving as is common in Thailand. Also GOTS itself does not require the use of natural dyes, only the use of non-toxic dyes with minimal environmental impact. Thus the project decided to develop the "Natural Color with organic fibre" standards to help certify such organic textile production by small-scale producer groups. In the sense that it guarantees the exclusive use of natural dyes, it is a superior standard to GOTS.
        The Natrue standard was selected as it is recognized as the leading benchmark standard for natural and organic cosmetics. In the present cosmetic market there are many cosmetic and spa products that claim to be natural or organic, but in fact may only contain some natural or organic ingredients. The Natrue standard can certify to 3 levels: (1) natural cosmetics (2) natural cosmetics with an organic portion, and (3) organic cosmetics. The standard "Natural Cosmetics" is not so simple to achieve as might seem as in many cosmetic and spa products that use natural ingredients, other chemical ingredients are often used and the processing of the natural ingredients may use chemical processes. Thus a shampoo using SLES would not qualify and a soap or cream using natural vegetable oils that were extracted chemically would not qualify. Those who have succeeded in obtaining the certification, found the biggest challenge was in getting information about their raw materials from suppliers or otherwise to supply raw materials that meet organic and/ or natural standards. Most of their product recipes contain a variety of ingredients, all of which must meet the standards. This meant recipes often needed to be changed if supplies could not be found for a given ingredient. One of the 5 operators certified was certified for production of ingredients. Speaking with representatives from different natural cosmetics operators, at present using imported ingredients from Europe that have clear information that they meet standards is often easiest as Thai or other Asia raw materials suppliers may lack such information. This would represent that there is an opportunity for more producers to sell into this market if they can show they meet the raw material standards required. While certifying to Natrue standards looks at present only to be appropriate for the export and high-end local market due to the costs involved, there does look to be room and a need in the Thai local market to help differentiate between truly natural and organic cosmetic products and the many that claim such but only include a small percentage of natural or organic ingredients.
        The Thai Organic Spa standard according to the coordinator from Bioagrico-op and SCRIPT project director, Giovanni Galanti, was developed looking at organic spa standards from Europe but working to fit within the Thai spa experience. The standard has 5 key requirements: Use of natural and organic cosmetics, serving organic food and beverages, respect for the environment, meeting legal requirements and spa grading, and staff training. The biggest challenge for the initial operators working to meet this standard was finding certified organic and natural cosmetics. However it is clear that now that a few Thai operators are meeting Natrue standards, this should help increase availability of such certified products.
         If we look at the evolution of the organic market worldwide, areas such as organic cosmetics, organic textiles, and organic experiences (like organic spas) are some of the newest areas with most growth in the mature organic markets like EU and USA. It is refreshing to see that Thailand is getting in on this game. The SCRIPT project can be credited with having done good work to help move this forward.
Links-
SCRIPT project- www.script-thai.eu
GOTS- http://www.global-standard.org/
Natrue- http://www.natrue.org/
 Michael B. Commons, Earth Net Foundation, Thailand