Where to find organic products and health foods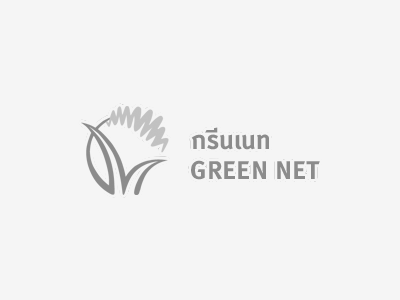 Don't get mixed up between the two. Most Thais get mixed-up between organic and health food. Health food products here in Thailand refer to farm produce grown in the conventional way but with restrictive use of agro-chemicals. Some of them may go as far as not using any synthetic pesticides and only use some chemical fertilizers. There are different labeling schemes for this kind of product. Health food products also include nutritional foods like sesame, beans, herb teas, etc.
Organic in Shops & Supermarkets
Health foods can be founds in many health shops and supermarkets throughout Thailand. But organic foods are more limited and found in variety only in shops with a dedication to organic products. The following are the list of the shops and supermarkets known to carry organic foods. We give a rating to indicate the comparative range of organic products the shop carries.
Shop
Location
Organic Range
Villa Market

9 branches around Sukhumvit and Ploenchit areas, Bangkok

Moderate
Lemon Farm

7 branches in Bangkok
02-5752222

Moderate
Emporium

Sukhumvit, Bangkok Phrom Prom Skytrain Station

Moderate
Thai Sabai Shop

Huay-kwang, Bangkok

Good
Siam Paragon

Ploenchit, Bangkok at Siam Interchange Station

Good
Tops Supermarket

Several locations in Bangkok and all major cities in Thailand
For best choice go to larger markets such as Central Chitlom and Central World Tops Food Hall Tops Marketplace and Tops Food

Moderate-Good
Regular supermarkets Low
Isetan

Pathumwan, Bangkok

Low

Rimping Supermarket

4 branches in Chiang Mai

Low
Gloden Place

Several branches, but 2 outstanding ones are Rama 9 branch, Bangkok and Hua Hin Branch, Prajuab Kirikhan

Low
Lotus

Some Lotus Express braches in Bangkok area

Low
Carrefour

Some Branches in Bangkok Area

Low
Ban Khaw Klong

Pracha-Utit, Bangkok
02-8748315

Moderate
Puuk Pak

Siriraj Piers
02-8661719

Low
Khaw Klong

Piyalom Place, Sukhumvit 101/1
02-747-9379

Moderate
Thanya Pued

9/269 Thanon Phutabhucha off Rama 2
02-8693744

Moderate
Nawilit

Regent House Buliding, Rachadamri Rd.
02 651-9779

Moderate
Limpipong

Koh Phangan, Surat Thani
077 238 573

Low
Vithi Thai Vithi Thammachat

Sri Racha, Chonburi
038 324 749

Low
Green Line

Seri Center, Sri Nakarin Rd.
02 746 0216

Low
Dee Jai Organic

Wong Wian Yai
02 439 2100

Low
TOPS (home delivery)

Delivery to Bangkok and Surrounding area
02 439 4848

Moderate
Few = less than 20 items
Moderate = 20 – 100 items
Good = 100 – 200 items
Excellent >= 200 itmes
Organic Farmers' Market & Community Support Agriculture (CSA)
Chiang Mai has organic farmers' markets run by ISAC held on Wednesday and Saturday mornings at JJ Market, Chiang Mai. They also organize a few other smaller farmers' markets in the area.
Surin has a weekly Green Market where organic farmers sell directly on Saturday mornings, Suan Rak Park. Organized by Surin Farmers' Support. For more info contact Ms. Nok at 081 718 4220.
Yasothorn now has an organic farmers' market on Saturday mornings from 6- 11am by the big clock
There is a CSA scheme that provides delivery of organic foods to limited areas around Bangkok for its members. Contact Mrs. Jane at 081 981 8581 for more information.
Restaurants and resorts offering organic foods
There are very few organic restaurants and resorts that offer organic foods.
The most well-known one is Anothai Restaurant near Rama 9 Hospital. The Anothai Restaurant is owned and run by Khun Anothai and Kan of the Thai Organic Food Farm, Rai Puk Rak in Thai language (www.thaiorganicfood.com). The Restaurant offers vegetarian foods only. The are planning on opening a Chiang Mai branch as well.
Another organic food restaurant is Pun Pun Restaurant in Chiang Mai. Located at Wat Suan Dok Temple, Pun Pun Restaurant is run by Pun Pun group, a group of dedicated farmers and activists wishing to practice a simple and sustainable lifestyle. This Restaurant also offer vegetarian foods only.
Khaokho Talaypu Resort in Petchabun province is a hotel resort with own organic farm. Organic foods are offered in the resort as well as Thai Sabai Shop in Bangkok, the subsidiary shop of the Khaokho Talaypu Resort. These foods are vegetarian as well. Tel 02- 246 1397 or 056 750 061 wwe.khaokhonaturalfarm.com
Peninsula Hotel in Bangkok and Chiva-som resort in Hua Hin buy organic ingredients for their restaurants.
If you are a market, restaurant, resort, etc with a dedication to organic products, please let us know more about you and we may add you to this list. Please also let us know if any information has changed or is inaccurate.
Thank you.
< Back to top >