Thai Fair Trade: The Movement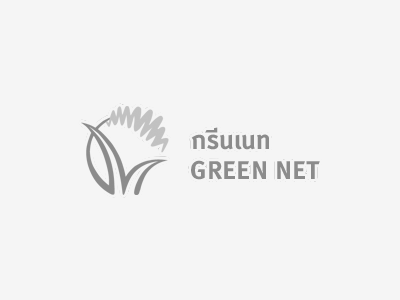 It is hard to define a precise birth of the fair trade movement in Thailand. Some organizations have been involved in fair trade business for decades. However, we could define 3 streams of fair trade history in Thailand.
As the global begining of fair trade, the first stream started with religious organizations which were mostly related to Christian foundation from Europe such as Christian Service Foundation (Thai Tribal Craft nowadays) which aimed to provide better opportunities and quaility of life to poor and marginalized producers in Thailand.
Historically, they started in 1973 to export handicraft from the poor hilltribes in the Northern part of Thailand to European countries via their own network. A few of these organizations remain until today.
During 1980s to 1990s Fair trade organizations in Thailand gradually evolved. The second stream started when some of the first generation became "independent" sprung out from the Christian groups and registered local Thai organizations themselves. They started to focus their mission to incorporate more local development agenda and kept the fair trade activities to provide services for marginalized producers. Also, some expatriates living in Thailand also founded local trading ventures to help facilitating market access of small-scale producers, still mostly focus on handicraft products. Some success and other failed. Few of them continue to be active on the fair trade issues. Among them, the most well known is the ThaiCraft.
The third stream of Thai fair trade emerged from development civil groups, mostly Thai nationals, who saw the needs and opportunities of trading services as a way to sustain the producer groups and themselves (self-financing). Most of them works with agricultural producers, producing food products. With the rise of fair trade and organic labelling, many of these organizations have their production and trading systems certified fair trade and organic. Green Net is among the most promonient in this group.
Though privately, these different streams of Thai fair trade work along side with each others on several issues for some years. Attempts to get together as a Thai fair trade movement only occured mid 2000s when 2 key players, the ThaiCraft and Green Net, got together to organize informal gathering of Thai fair trade practicioners. The meeting did decide to form "Thai Fair Trade Forum – TFTF" in September 2007. However, with lack of resources and external supports, the TFTF have not been so active except attempts to organize some activities around the world fair trade day (every second Saturday of May) in Thailand. Anyway, some relationships have been developed among TFTF members on common issues of interest.
The current Thai fair trade can be divided into 3 groups, those associated with World Fair Trade Organization (WFTO), those with fair trade certification mostly with FLO Cert, and a few independent who do not associate with any networks. The WFTO cluster, most of whom specialized in handicraft products though some of them also food producers, is quite keen on promoting fair trade in Thailand while the fair trade certified producers (mostly rice producers and a few coffee producers) are more interested with the export markets. The TFTF once hopes to unify the two groups together but have not been so successful.
Some momentum is building up among the WFTO cluster as the WFTO is about to launch a fair trade guarantee scheme with a shift of guarantee from product-based to organization management and with producting labelling and seal. Some of the members of the WFTO cluster see this as an opportunities to promote fair trade in Thailand as it would facilitate an easy communication with consumers.
Further reading:
* Thibault Le Minoux (2012), Fair Trade in Thailand, student intern at Green Net Cooperative, Bangkok.