Organic Market in Singapore : Present and Trends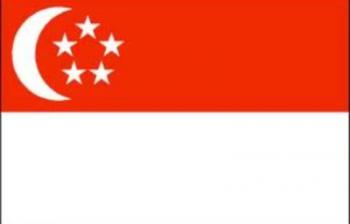 Singapore is an island country, with only 701 square kilometer land but with population of over 4.5 million. Singapore thus has little land for agriculture, currently less than  2,150 ha, or around 3% of the country's land. Almost all foods must be imported, either within the region or as far away as Europe and North America.
In the last 10 years or so, some Singaporean consumers began to take interest in healthy food, especially those with family members suffering from serious illness, like cancer and heart diseases. These consumers believe that consuming organic foods help to improve the health and immunes. Another group of consumers is the the expatriates working in Singapore. These consumers are already having well-being lifestyle before coming to Singapore. This lifestyle consists of modern exercise like yoga, meditation, and health food consumption. Many middle and high income Singaporean also adopts this lifestyle, thus expanding markets for healthy organic foods. New generation of Singaporeans studying or living abroad has also taken similar lifestyle back to Singapore when they return home. The latest, but perhaps the biggest, group is the young families with children where parents buy organic products for their children with the belief that the children would grow up healthily. The recent food scares and new international diseases like SARS and bird flu further enforce the belief of healthy foods and lifestyle.
Organic Markets in Singapore
The organic market in Singapore began since early 1990s by health shops importing organic products for sale in their shops. These shops are specialty shops offering functional foods and foods supplements. Some of these shops are specialize in organic textiles and clothes made from organic cotton. In the last 4 – 5 years, supermarkets started to enter into organic markets, including large supermarket chains like NTUC FairPrice and Cold Storage. Currently, there are around 23 organic shops and 4 supermarket chains selling organic products. Also, some coffee shops and restaurants claim to offer organic menu but they seem not to be so successful.
The size of organic markets in Singapore is unclear. So far, there are at least 4 market researches that conduct study about Singaporean organic markets, i.e. USDA (market study in 2000), Agri-Food Trade Service (market study in 2002), Department of Primary Industries (market study in 2006) and Victoria State of Australia (market study in 2007). The following table show various estimates of market size.
| | | | |
| --- | --- | --- | --- |
| Year | Market Size | Note | Reference |
| 2000 | US$ 3.5 million | organic food market | Stanton, Emms & Sia 2001 |
| 2002 | S$ 8 milion | not include organic non-food | Converging Knowledge 2004 |
| 2006 | CA$ 35 million | organic food & beverage | Agri-Food Trade Service 2008 |
| 2007 | US$ 4.7 million | organic market | Department of Primary Industries 2007 |
| 2009 | US$ 4.6 million | organic market | from industry survey by VItoon Panyakul (2010) |
It is interesting to note that market estimates are quite consistent except the Agri-Food Trade Service (2008) which seems to be excessively higher than others, almost 10 time. From the industry survey at the end of 2009, the market seems to shrink slightly from 2007/08 level due to global economic recession. Therefore, the market is likely to be valued around USD 4.6 million.
Organic Trends in Singapore
With the openness of the country, Singaporeans have accepted modern way of life into its daily living. Though local traditions are maintained but only small part. The consumption trends in Singapore thus likely to follow western with increasing demands for quality and convenient products.
The implications of quality products here include cleanliness, safe, good taste, as well as having credible certification, and nice packaging. Convenience for consumption implies processed foods that can be consumed with little preparation and small packed size (as family size is quite small).
Interesting organic products for Singaporean markets include:
1) Organic fruits and vegetables
Market potentials are limited because there exist already various organic vegetable suppliers from within the region (e.g. Singapore, Malaysia, Indonesia and Thailand) as well as imported fresh vegetables from Australia and US. The markets for organic vegetables thus seem saturated compared with present demands.
The organic fruits appears to have a better opportunity, especially tropical fruits as supplies are still quite limited or the existing supplies are not high quality and limited diversity. Interesting tropical fruits are papaya, pineapple, water lemon, passion fruits, star fruits, pamelo, guava, longan and lychee. The first three perhaps are the highest demand as they are served in all hotel and restaurants.
From the interview with Singaporean importers, quality factors are of importance for the success of organic fruits in Singapore. Such quality factors include (a) the creditability of the organic certification for consumers and importer-distributor, preferably those with international recognized standards like IFOAM; (b) fruits that are picked when they almost ripen, not too young harvest, as eating quality is significantly different; and (c) the package with easy handling and good protection of the fruits both during transportation and retailing
2) Rice and grain
Similarly, this product groups are quite saturated already in the Singaporean organic market. It is interesting to note that more imports of wholegrain rather than white rice as the Singaporean markets seems to be more keen on healthy foods and the government is also promoting wholegrain rice as healthy food choice.
Other organic grains and cereals like barely and oat are also being imported by many traders and thus no longer interesting products as competition is high.
3) Processed foods
Processed foods seem to be the most interesting product category for Singaporean market at present as the demands are still very high. With the increasing need for convenience, Singaporean consumers would likely to demand more processed foods. Though there are already many imports of this food category but there are still many gaps, especially baby food products and other new innovate foods. Interesting products are ready to drink fruit juice, snacks, breakfast cereals, and infant baby foods. To capture the Singaporean markets, these foods must also be healthy and good taste.
4) Food supplements
Organic food supplements, either pro-biotic and pre-biotic, are the new trends for Singaporean consumers, similar to those happening in developed countries. There seems to be few products of this category currently sold in the markets and thus high market opportunities exist.
5) Cosmetic and body care products
This product category is an emerging trend in Singapore, especially those for women and children. Singaporean consumers believe that organic cosmetic and body cares are better quality and has low risk of irritation. Though these products are already quite wide range but the Singaporean importer-distributor  feel the existing products are designed for Westerner skin, not Asian skin, and thus market opportunities exist.