Fair Trade Definition, Principles and Green Net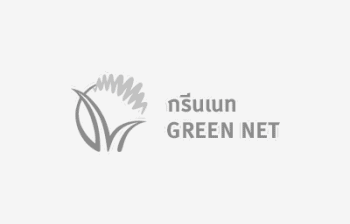 For Green Net we start primarily from the definitions and principles of fair trade as defined by the World Fair Trade Organization or WFTO.  
Below are short forms of the WFTO definition and 10 principles of fair trade.  While there are many more details, to give a clearer understanding of how we meet these principles at Green Net, I have written a short explanation after each principle (after GN).  Fair Trade is not only limited to agriculture, and we believe can be practiced in many different contexts not only in developing countries.  I then give a brief idea of some other ways this principle may be applied.
Fair Trade Definition
Fair Trade is a trading partnership, based on dialogue, transparency and respect, that seeks greater equity in trade. It contributes to sustainable development by offering better trading conditions to, and securing the rights of, marginalized producers and workers – especially in the developing countries.
Fair Trade Principles
Fair trade creates opportunities for disadvantaged producers and promotes sustainable development and poverty alleviation
GN- This can be observed in working with small-scale producers and in areas with relatively little development and opportunity for other employment.
In other cases Fair Trade groups may work with ethnic minorities, elderly, physically or mentally challenged, people who may be disdained, poor communities such as slum communities, women's groups, remote communities with little economic opportunity, etc.
2. Fair Trade involve fair and transparent practices in management and commercial relations with trading partners.
GN- This can be observed in transparent practices in terms of pricing, pricing criteria, quality criteria, accountability, etc.
Here the key is open and honest communication with stakeholders, transparency.  This is different than how most businesses and traders operate.
3. Fair trade works to build the capacity of its producers and producer groups.
GN- Can be seen in extension and training programs to develop capacity in organic farming and other areas.  Can be seen in support of producers groups in developing their capacity in quality production, accounting, management, financing, etc.
Capacity building is the real benefit of fair trade when applied well.  The development of skills and confidence of farmers and artisans and their groups often yield much more benefit in the long term than just a premium price.  Better farmers like Green Net's experienced organic farmers, produce better quality organic produce and they get better yields both of their main crop and secondary crops.  They also reduce their production costs.
4. Promote Fair Trade
GN- This can be seen in efforts to provide information to consumers and others about what we are doing and how it is different in terms of trade.  Requires some understanding of fair trade and one's involvement
It is important to show that what you are doing is different and making a difference.  We believe fair trade is a better way of doing business, thus we promote it and explain how it is better.
5. Payment of a Fair Price.  The price should be mutually agreed upon and more than cover the cost of production (that is sustainable) Also means that staff and laborers should be fairly paid and men and women should receive equal pay for the same work.  Buyers if able should help with pre-financing when needed.
GN- Can be observed in participatory discussions to determine pricing that look at producer and other costs.  It can be observed in that staff and laborers receive at least the minimum wage and men and women receive the same wage for the same type of work.  It can be observed in that fair trade buyers provide some pre-financing to Green Net, which is passed on to involved local producer groups.
Fair price the most recognized point of fair trade and is important.  However for producer groups, particularly early on, pre-financing is even more important, because without capital, one cannot buy the produce of farmer members at any price and almost all farmers need to sell their produce right after harvest.  Without pre-financing the group may be able to buy little and the farmers will need to sell at market prices that may not be fair.
6. Gender Equality.  Aside from equal work for equal pay, women have similar rights and involvement in the organization.
GN- Can be seen in membership by women, participation by women in activities, women selected for leadership and special positions.
While fair trade works to improve gender equality in any situation, it is clear that in certain situations where gender inequality is strong, this is even more important.
7. Working Conditions are safe and healthy.
GN- Can be observed in safe practices and conditions for work, for required dangerous work proper training and safety measure should be observed.  Emergency/ First Aid plans should exist.  If possible, there should be insurance or support to help cover worker injury or loss of life.
This point is of particular importance for activities and conditions with a higher hazard levels such as certain factory conditions.
8. Child Labour.  Children must have the opportunity to rest, study, and play.  Full time child labor is prohibited.  Children may help by working with their family in a way that does not prevent them from going to school, getting rest or having time to play.
GN- Can be observed in that children attend school regularly.  Children help parents at times off from school with some activities to learn from their parents and be involved with their family.
This is a particular problem in certain countries, while now in Thailand child labour is very rare.  So for the Thai context we consider it also important that children learn the skills of their parents so that culture and knowledge is passed on.  This can happen when children have time off from school.
9. The Environment-  Fair Trade practices must not be environmentally damaging and should help to improve environmental conditions.
GN- Can be observed in practice of organic/ sustainable methods
While organic farming is a real environment winner, fair trade may be practiced with handcrafts such as textiles using chemical dyes.  In such cases, efforts would be required to prevent environmental damage through proper waste treatment and disposal.
10. Trade Relations should be done on a partnership basis with a long-term supportive commitment.
GN- Can be observed in the long-term supportive relationship between fair trade buyers and Green Net, Green Net and involved producer groups and farmers, local farmer groups and their members.
This is also a different way of doing business that speaks of fair trade.  It is really a partnership from producer to consumer, with fair trade producer and distributor organizations between.  Each has a role to play and benefits from the relationship.